What's currently on the workbench?
Too many projects...not enough time! All dates set are subject to revisions and may change to be sooner or later. As many know we moved from the "wonderful" state of Illinois to southern Mississippi to help out some family... Family comes before all work no questions asked. 
UP 2001/UP2002:
Union Pacific Olympic Torch Relay SD70M-2 Locomotives 2001 and 2002. These units are due for a full repaint from Athearn Genesis EMDX Demo units. Both will receive all new decoders (ESU LokSound) and a full lighting upgraded to LED's. 
Due 12/15/2021
UTA 901:
Utah Transit Authority 901, a modified Athearn Genesis GP40. Finished off with a full repaint as well as a LokSound decoder installation and all new LED lighting. 
Due 12/31/2021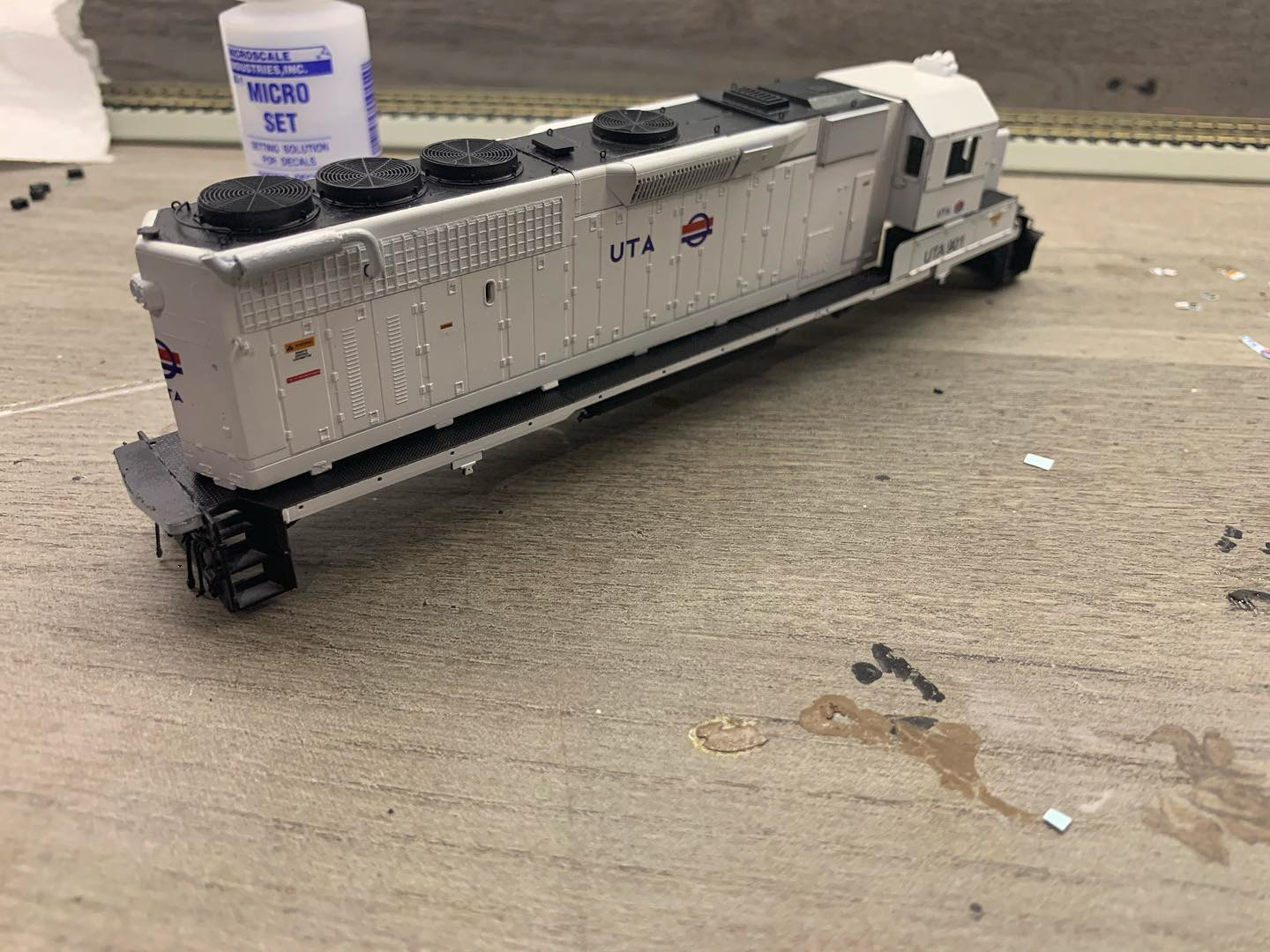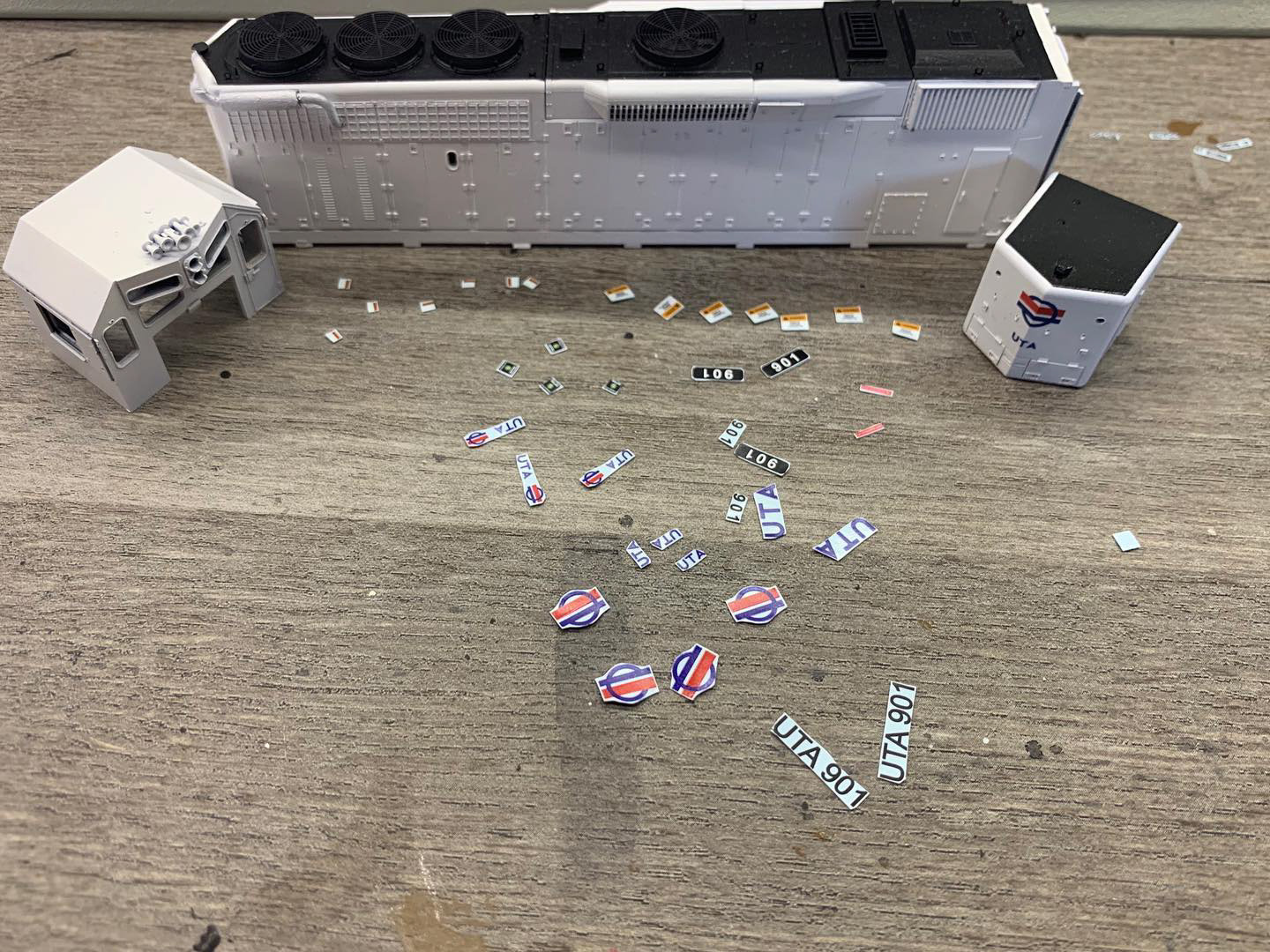 Wisconsin Southern E9 and 3 Bi Levels:
Starting with a BLI E unit, repainting into the infamous WSOR silver and red paint. A LokSound install and all new LED lighting. 
As for the Bi Levels, were working off some Kato HO scale ex CNW cars. All three cars have been repainted and decaled. However the cab car will receive a little extra surprise... LED lighting and sound, the lights will be bidirectional (reversed) to operate with the locomotive. Sounds will also operate as needed depending on the direction of travel. 
Due 2/20/2022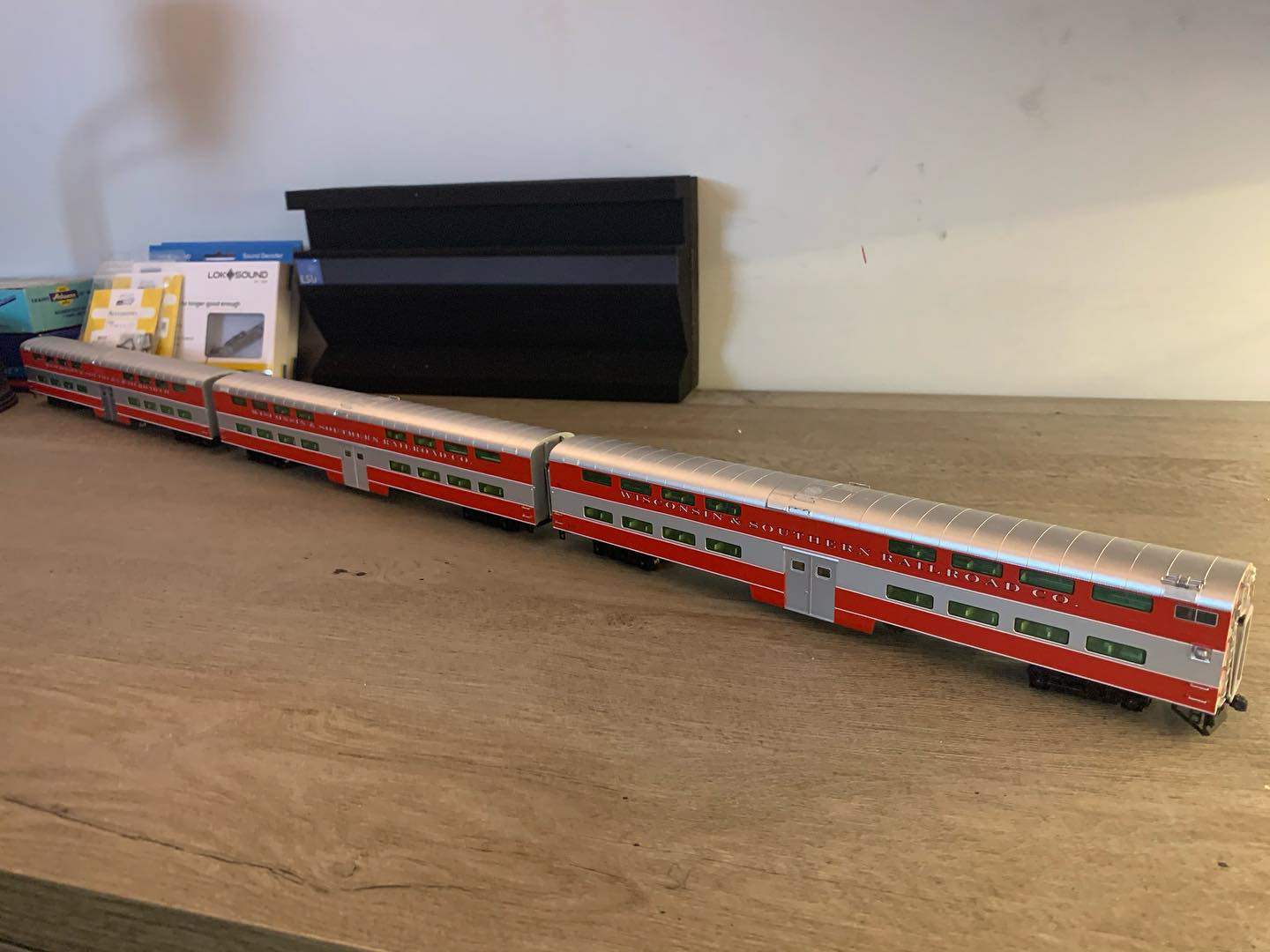 IR 6 & 7:
Repainted Atlas GE's into Illinois Railnet. Both preinstalled with LokSound, however will have new LED's placed. Both will also have step and truck lights installed. 
Due 4/25/2022
IR 5:
Illinois Railnet, an Athearn RTR CF7 in for a LokSound install and custom lighting. No paint here. 
Due 5/15/2022

BNSF 6752:
A standard Kato SD40-2 Mid, in for a LokSound install and custom lighting upgrade as well as a light weathering. 
Due 5/28/2022
BNSF 1648:
A Kato Mid SD40-2 in for "BNSFications"... This includes the black BNSF box in place of the factory number boards. BNSF patches, LokSound decoder, custom lighting and a medium weathering. 
Due 6/30/2022
Metra Repaint F40 181:
Kato HO F40PH in for a repaint to the modern Metra scheme, unit will also recieve all new lighting and an ESU LokSound decoder.
Due NA

Metra Pullman Repaint:
Kato HO ex CNW bilevel repaint.
Due NA
Metra Pullman BiLevel:
Kato HO Metra Bike Pullman BiLevel.
Due 10/30/2021
Metra Milwaukee Road MP36:
True Line Trains Repaint.
Due NA
Metra Rock Island MP36:
True Line Trains Repaint.
Due NA
Metra State of Illinois MP36:
True Line Trains Repaint.
Due NA